Alberta Health Services Sentences Transplant Patients to Die – Contact Premier Danielle Smith to Change this Policy
Contact Premier Danielle Smith to save the lives of transplant patients like Sheila Annette Lewis
Dear friends of freedom and justice:

Sheila Annette Lewis will die without an organ transplant. She has been on a waiting list since early 2020. She was on the high-priority waiting list to receive the life-saving organ transplant when doctors at an Alberta hospital told this terminally ill patient that she could not get an organ transplant unless she got the COVID-19 vaccine.

As Ms. Lewis explains in her court-filed affidavit:

"I am a wife, mother, and grandmother, and I want to live as long as I can to be there for my family and be a part of their lives while they grow and mature. I want my grandchildren to know their grandmother, and I have a lot of life and love left to give. This decision whether or not to take this experimental Covid-19 vaccine has been agonizing for me and has caused me incredible stress and sorrow. I went back and forth with this decision because I do not want to die."

"I am under incredible stress over the fact that these doctors are demanding I take this vaccine in order for me to get my life-saving surgery. I am having trouble sleeping. I am filled with mental anguish knowing that I will die without this surgery and that I am being pressured in this way to take this experimental treatment."

"For my whole life, I have had a very strong belief that a person should have the free will to choose what goes into their body. Refusing this vaccine even at the cost of losing my life was the only choice I could ultimately make without violating my conscience. Being threatened, under duress, to take an experimental medical treatment or face the loss of one's life is a complete affront to my conscience and my belief in free will. While I was tempted to take it to save my life, in the end, I was and remain faithful to my conscience."

The Justice Centre has been providing Ms. Lewis with legal representation since August 2021. In September 2021, Justice Centre lawyers sent a letter demanding that Ms. Lewis not be removed from her position on the transplant list. In her letter to Alberta Health Services doctors, lawyer Allison Pejovic stated: "Ms. Lewis has the freedom to choose what medical interventions she receives, and she must not be threatened and punished with a denial of the chance to live because she has exercised that freedom."

The Justice Centre filed a court action in November, 2021, based on the Alberta Bill of Rights and the Canadian Charter of Rights and Freedoms, against Alberta Health Services, the hospital, and the doctors.

In support of her Charter and Alberta Bill of Rights arguments, Ms. Lewis filed expert reports from two immunologists. Dr. Bonnie Mallard is an award-winning immunologist who has taught Immunology at the post-secondary level for 30 years. Dr. Byram Bridle, who is a virologist, vaccinologist as well as an immunologist, was recently invited to be a reviewer for the Canadian Institute of Health Research College of Reviewers, and was recognized in 2021 as one of their outstanding reviewers. Part of his job description includes developing vaccines for humans.

These experts are not, as some media outlets have falsely alluded to, veterinarians. These experts confirm what is now widely known: government and media statements on the safety and efficacy of Covid shots have proved false. Covid shots do not stop infection or transmission, and they have a concerning safety profile. The peer-reviewed research and raw scientific data led these experts to seriously question the safety and efficacy of the Covid vaccines as compared to traditional vaccines that have been around for decades.

Ms. Lewis successfully obtained a temporary injunction at one point, but courts have (thus far) not defended her rights to conscience, life, liberty, security of the person, and equality rights.

On July 12, 2022, the Alberta Court of Queen's Bench ruled that the Canadian Charter of Rights and Freedoms did not apply to the mandatory requirement that transplant patients get the Covid shots. The Court also declined to consider Ms. Lewis' arguments under the Alberta Bill of Rights, on the basis that "the Charter can be interpreted more generously than Provincial Bills of Rights" and that "if the Charter claims fail, her claim under the Alberta Bill of Rights will necessarily fail as well."

On August 12, 2022, Ms. Lewis' Justice Centre lawyers filed her Notice of Appeal, which the Alberta Court of Appeal heard on October 20, 2022.

On November 8, 2022, the Alberta Court of Appeal upheld the ruling against Ms. Lewis. The Court of Appeal held that the Charter did not apply to the requirement for transplant patients to take the Covid shots. The Court of Appeal entirely ignored Ms. Lewis' arguments based on the Alberta Bill of Rights.

Ms. Lewis and her legal team are now considering the next legal options and steps.

The Justice Centre will continue using the legal process to advocate for Sheila Annette Lewis.

However, she cannot wait for months on end.

Alberta Premier Danielle Smith and Health Minister Jason Copping are able to change the deadly and discriminatory policies of Alberta Health Services now, immediately.

Sheila Annette Lewis is not the only person facing a terrible ordeal at the hands of Alberta Health Services. She is one of several transplant patients facing discrimination over their conscientious refusal to take an ineffective and experimental treatment.

Please join me in asking Premier Smith and Minister Copping to instruct Alberta Health Services to stop discriminating against patients on the basis of vaccination status. Transplant candidates should not be required, as a condition for life-saving surgery, to receive an injection which will be in clinical trials until 2023 and for which there is no long-term safety data.

No court order, and no court ruling, stops Premier Smith and Minister Copping from doing the right thing.

The firing of Dr. Deena Hinshaw as Chief Medical Officer of Health, along with a public commitment to amend human rights legislation to protect people from discrimination based on vaccination status, indicates that Premier Smith and Minister Copping are willing and able to take decisive action.

Will you speak up against continued injustice? Will you raise your voice to defend Ms. Lewis' life?

Please contact the Premier, the Honourable Danielle Smith, at premier@gov.ab.ca and at her constituency office: Brooks.MedicineHat@assembly.ab.ca.

You can also contact Health Minister Jason Copping at health.minister@gov.ab.ca and at his constituency office: Calgary.Varsity@assembly.ab.ca.

Now is the time to take action to help Sheila Annette Lewis and other patients who face immense suffering and risk death at the hands of Alberta Health Services.

Please contact Premier Smith and Health Minister Copping today.

Yours sincerely,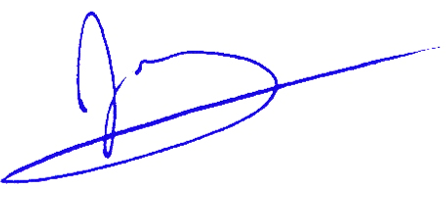 John Carpay, B.A., LL.B.
President
PS – please consider a donation to support Canadians like Sheila Annette Lewis. We are a registered charity and will send you an official tax receipt in 2023.