'World's First' Unvaccinated Dating Service Launches in Hawaii
In a climate of hostility and medical censorship, founders see a growing need for matching like-minded people
Online dating often reinforces the quest to seek the perfect mate rather than focus on self-improvement. (Rendy Novantino/Unsplash)
Nowadays, online dating seems less a game of hit or miss than medical truth or dare, given the deal-breaker question, "Are you vaccinated?"
Businesswomen Shelby Thomson and Heather Pyle of Maui, Hawaii, found the online dating game a frustrating experience for the un-jabbed at the height of the COVID-19 vaccine rollout in 2021.
Faced with discrimination and censorship, many unvaccinated people lost jobs and relationships because they chose to remain unvaccinated. The un-jabbed "didn't have the option to say they were unvaccinated" to potential online dating partners, Thomson said.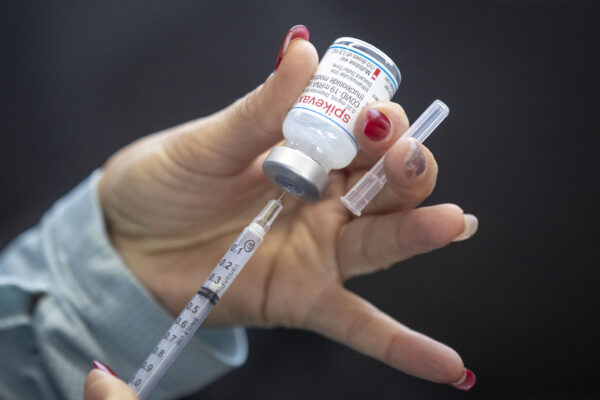 "They were only allowed to be vaccinated. And you had to have this badge in your [online] profile."
Too often, the unvaccinated would hear on dating sites, "Swipe left"—move on.
In May 2021, the two business partners, moms, and best friends launched "Unjected," a dating app for the unvaccinated, on the Google and Apple stores.
"We started seeing people wanting to find partners," Thomson said of their unvaccinated friends.
However, soon after the app's launch, Thomson and Pyle started receiving hate emails, then negative publicity in the media. Apple decided to remove "Unjected" from the app store, claiming it provided medical disinformation.
"We tailored everything and played this chess game until it [met] Apple standards," Thomson recalled. But it still wasn't enough.
"It took us until July 31 to get banned."
When Google threatened to follow suit, Thomson and Pyle pulled the plug on both media giants, and Unjected.com went live using the web domain host GoDaddy in August 2021.
"We decided—OK—the big-tech world is not our friend. They don't want us to exist in this realm. They'll always go out of their way to ensure we're censored or taken down."
Thomson said "Unjected" is more than a dating service for the unvaccinated. It's also a blood bank database and a fertility bank for the unvaccinated.
The dating service alone boasts 110,000 subscriptions in 85 countries and 3,000 to 5,000 new clientele every month, Thomson said.
Please Help the DailyClout / War Room Volunteers Blow the Biggest Story of Our Lifetime Wide Open
The information that Pfizer and the FDA wanted to keep hidden for 75 years has been thoroughly documented and compiled into an ebook – and made available on Amazon.
We are shattering expectations, but we need your continued support to push truth up the algorithm, which is not just good for the book and the project but also for the conversation, forcing the criminals to be confronted. We already have the blueprint for prosecution; we just need enough people to demand accountability:
Also available on our website.