"FIVE FREEDOM'S": Tens of Thousands Join Protest Over COVID-19 Measures in France
Protesters in France took to the streets for the tenth consecutive weekend to demonstrate against COVID-19 vaccine passports and mandates.
The French Ministry of the Interior said that about 80,000 people took part in the rallies that started on Sept. 18—with demonstrators taking part in cities and towns across the European nation, French news channel BFMTV reported.
The rallies came just days after roughly 3,000 French health employees were suspended for not getting vaccinated against the CCP (Chinese Communist Party) virus before a government-imposed deadline.
Video footage on social media shows a large number of protesters marching through a street while holding placards and waving flags.
According to a provisional report from the country's interior ministry, a total of 12 people were arrested throughout France, including nine in Paris, where approximately 6,100 demonstrators gathered for a rally.
The latest demonstration shows that there is a downward trend in the number of people participating in the nationwide rallies. Last week, about 121,000 people showed up at protests across France, including 19,000 in Paris, the ministry said.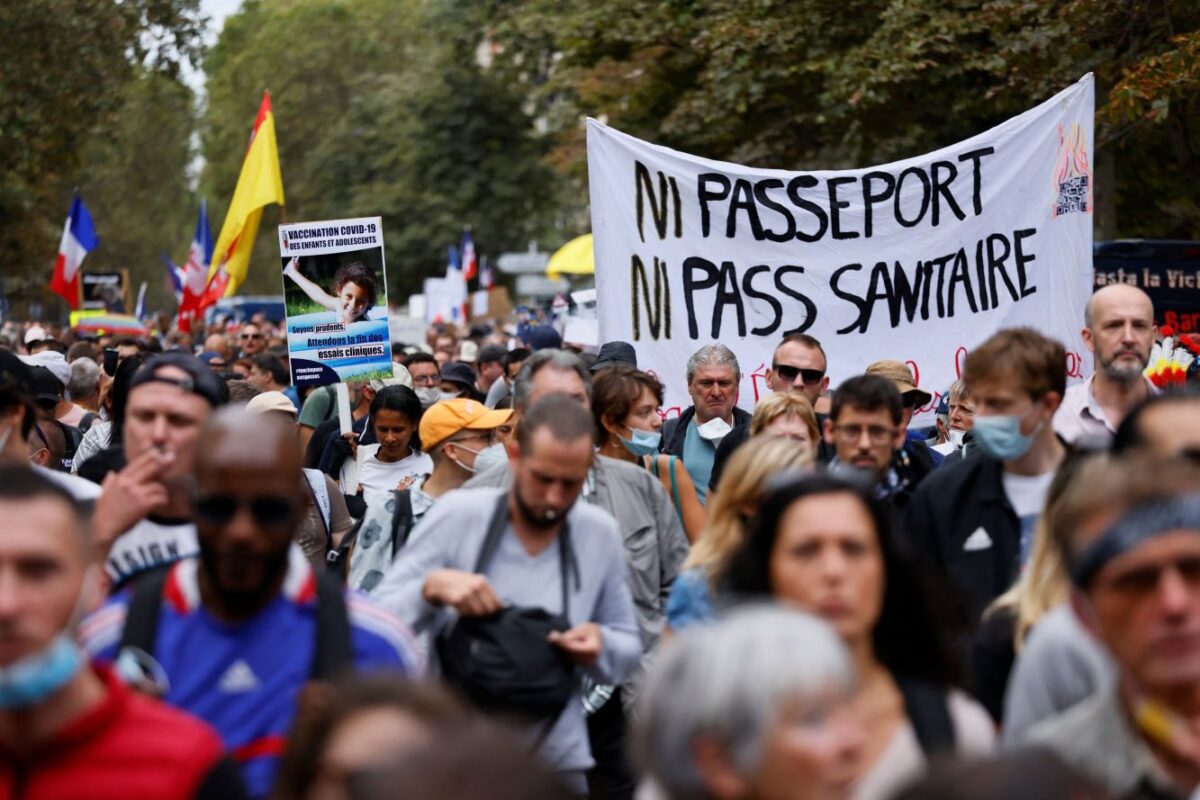 In early August, during one weekend, the number of demonstrators surpassed 230,000 across different French cities, the ministry said at the time. Those protests occurred shortly after the French top court ruled that the vaccine passport law passed by Parliament was legal.
GardaWorld, a private-owned security service company, said that additional police officers were deployed to monitor the nationwide demonstrations. The company also announced that several yellow vests protesters were likely to take part in the gatherings.
"We are here for the demands of the yellow vests and the restrictions on freedoms. It's not another freedom-killing law that makes us go out into the street. We have always been in the street," said Jérôme Rodrigues, a prominent figure in the yellow vest movement, EuroNews reported.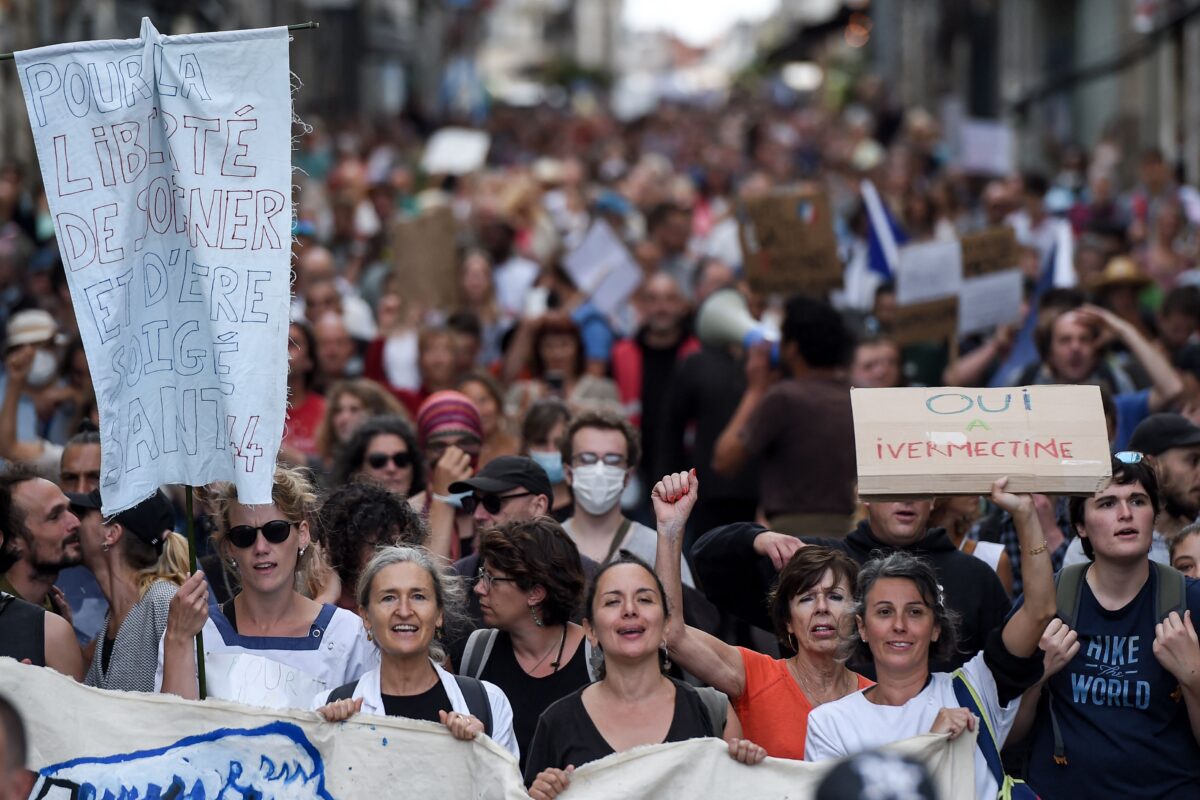 A protester in Paris told AFP that the demonstrations that have been going on for months now in France are not being organized because they are against vaccines, but but because it is being mandated by the government, stripping people of their bodily autonomy.
"We are not anti-vaccine at all," two shopping mall employees, Aurélie and Tiphaine, explained to reporters at the Sept. 18 rally. "We just want everyone to have the freedom to be vaccinated or not. PCR tests may be enough and then we must keep them free."
Some media outlets have attempted to characterize demonstrations against vaccine passports, dubbed health passes by the French government, as "anti-vaccine," but many protesters have said they're against the vaccine passports and mandates, not the vaccines themselves.
The vaccine passport, which is dubbed a health pass by the government, is required by people to enter restaurants, clubs, and a number of other public places.
From NTD News